Professional Wasp & Hornet Control Services
Delivering Unmatched Results
Our unique approach to wasp & hornet control delivers fast, effective treatments that last.
We have various options for wasp control, from exterior treatments, interior infestations, ant infestation prevention, and services for large commercial operations.
Book a wasp service or quote today.
Highly-reviewed, award-winning services you can trust.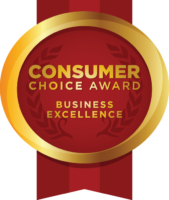 Professional Wasp & Hornet Control Services Powered By Data
Our results are powered by real world data from your property, our reports show you clearly how your pest management program is progressing.
Pest control programs often leave you blind. All you get is an invoice, you continue to have pests, and the invoices keep coming with no regard for results. Get out of the cycle and take control of your property.
Effective Services For All Wasp Species
Our wasp control service will include a comprehensive inspection during which we will identify any structural issues, available resources, or strategies that can be implemented for long-term results. Photos are always available on request.
We service all species of wasps and hornets
Yellow Jackets
Paper Wasps
Bald Face Hornet
Can we help with your Wasps or hornets today?
We offer many wildlife control and pest control services and have a wide range of expertise, so bounce your idea off us. Even if we can't offer direct service, we can usually help define a direction. 
Opening Hours
Monday to Saturday: 8:30 am to 5:00 pm Sundays & Holidays: Closed
Fill out our form

for a fast response
Global Food Security: The Impact of Rodents and Rodenticides Rodenticides are often seen as the solution to rodent infestations,
The Billion-Dollar Burden: How Rodents Impact the U.S. Economy Rodents are not only a nuisance, but they also pose a
People Don't Know What They Are Buying It is sold to people as the most economical way to manage rodent