Eco-Friendly Pest Control, Powered By Data
Delivering unmatched results and transparency
Say goodbye to traditional pest control methods and hello to data-powered solutions! At Humane Solutions, we offer innovative and humane pest control services that utilize the latest technologies and data analysis to effectively manage pest populations.
Our proprietary pest management system tracks all equipment and activities on your property and updates your custom system in real time. Your dashboard is interactive, and the entire system is customizable to your unique needs. 
A Better Pest Management Product, And We Can Prove It
Our team of experts combines their knowledge of pest behavior with advanced analytics to create customized treatment plans for your business. By leveraging the power of data, we can identify problem areas and implement targeted solutions that are effective and environmentally friendly.
Rodenticide-Free Rodent Management
Following the ban on second-generation rodenticides in BC, many properties are in need of an effective alternative.
Beyond being inhumane, poison programs are passive, fail to address the root causes, and allow for your service to gradually grow more complacent.
Our data-powered rodenticide-free pest management programs are designed for properties and businesses of all sizes and scopes, you will see results from day one!
Learn more about rodenticide-free rodent management programs.
Avoid the rodenticide scam.
Highly-reviewed, award-winning services you can trust.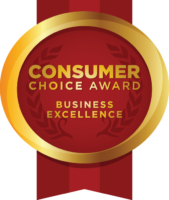 Lets upgrade your pest control
Remote quotes are available!
Opening Hours
Monday to Saturday: 8:30 am to 5:00 pm Sundays & Holidays: Closed
Fill out our form for a fast response
Pest Control Designed For Property Managers
As a property manager, ensuring that your property is free of pests is essential to maintaining the safety and comfort of your tenants, as well as protecting the reputation of your property. 
However, traditional pest control methods can be costly, time-consuming, and may have harmful effects on the environment. That's where our data-powered pest control service comes in. By utilizing the latest technology and data analysis techniques, we can provide you with a customized pest management plan that is tailored to the specific needs of your property. 
Our rodenticide-free methods are not only effective but also environmentally friendly, ensuring that you are doing your part to protect the ecosystem. By choosing our service, you can save time and money while also reducing the risk of harm to your tenants and the environment.
Global Food Security: The Impact of Rodents and Rodenticides Rodenticides are often seen as the solution to rodent infestations,
The Billion-Dollar Burden: How Rodents Impact the U.S. Economy Rodents are not only a nuisance, but they also pose a
People Don't Know What They Are Buying It is sold to people as the most economical way to manage rodent